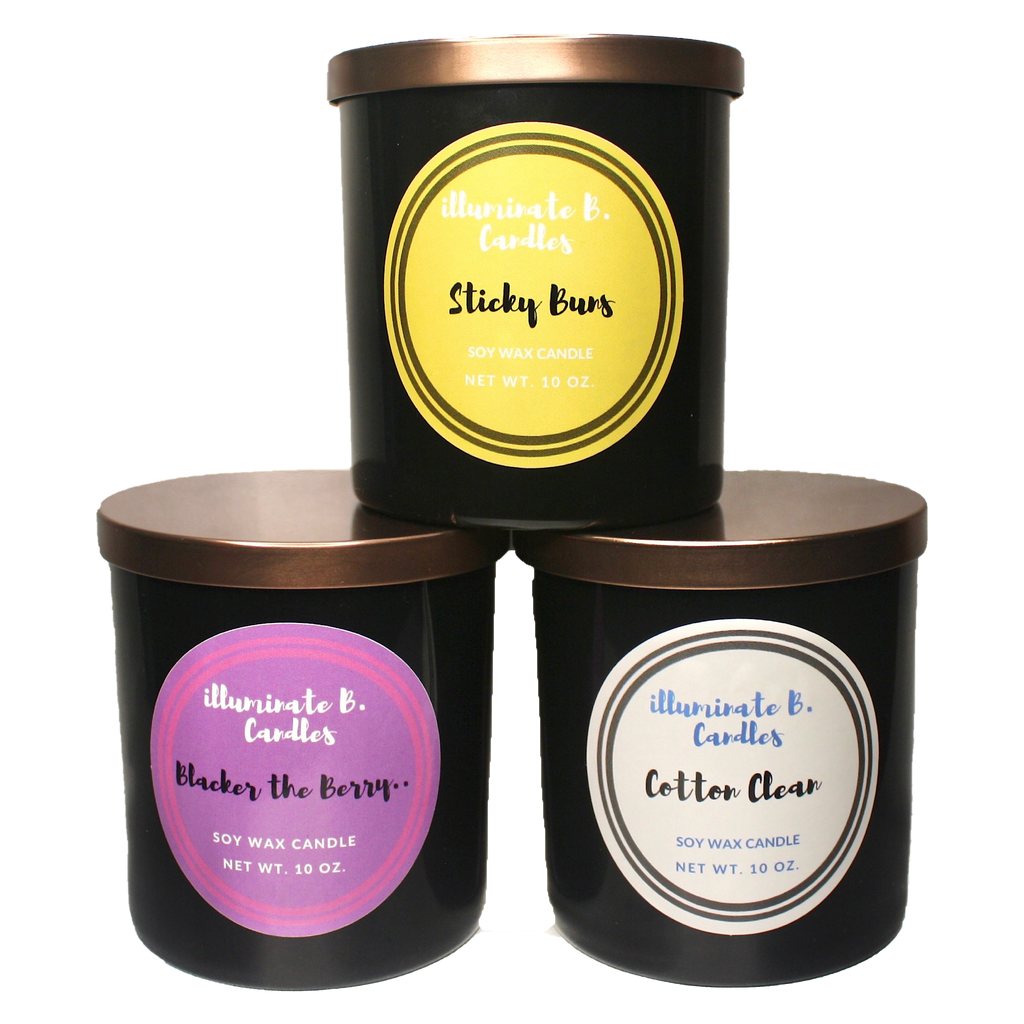 Transform your space into a cozy and inviting haven with our set of three (3) 10 oz. soy candles. This set includes three irresistible scents: Cotton Clean, Sticky Buns, and Blacker the Berry...

Crafted from premium quality soy wax, our candles burn cleanly and evenly, providing hours of delightful fragrance to fill your home. The Cotton Clean scent will transport you to freshly laundered linens, while the Sticky Buns scent will remind you of your favorite bakery. And if you're in the mood for something a little more exotic, the Blacker the Berry... scent offers a rich and fruity aroma.
Each candle comes in a beautifully designed glass jar that complements any decor. With a burn time of up to 60 hours per candle, our set of three soy candles will infuse your home with warmth and relaxation.