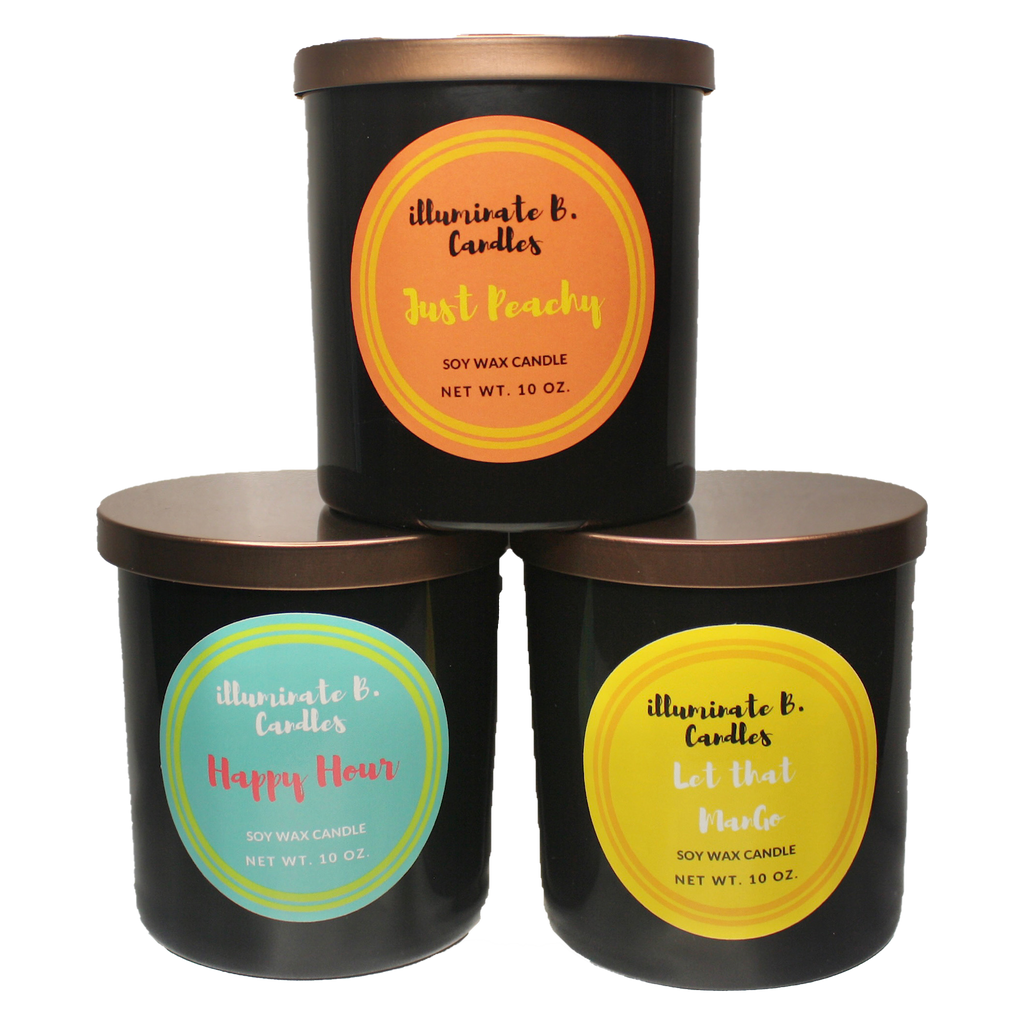 Welcome to Summertime 'Tingz, the perfect way to enhance your summer vibe! This luxurious set includes three vibrant and refreshing candles that will transport you straight to the heart of summer.
The Happy Hour candle infuses your home with the delicious scent of tropical cocktails, complete with juicy pineapple and zesty lime notes.
Just Peachy is a sweet and fruity blend of ripe peaches, infused with delicate floral accents that will fill your home with warmth and joy.
And with Let that ManGo, you'll experience the tangy and exotic aroma of fresh mangoes, blended with hints of creamy coconut and tropical fruits.
*No substitutions permitted*