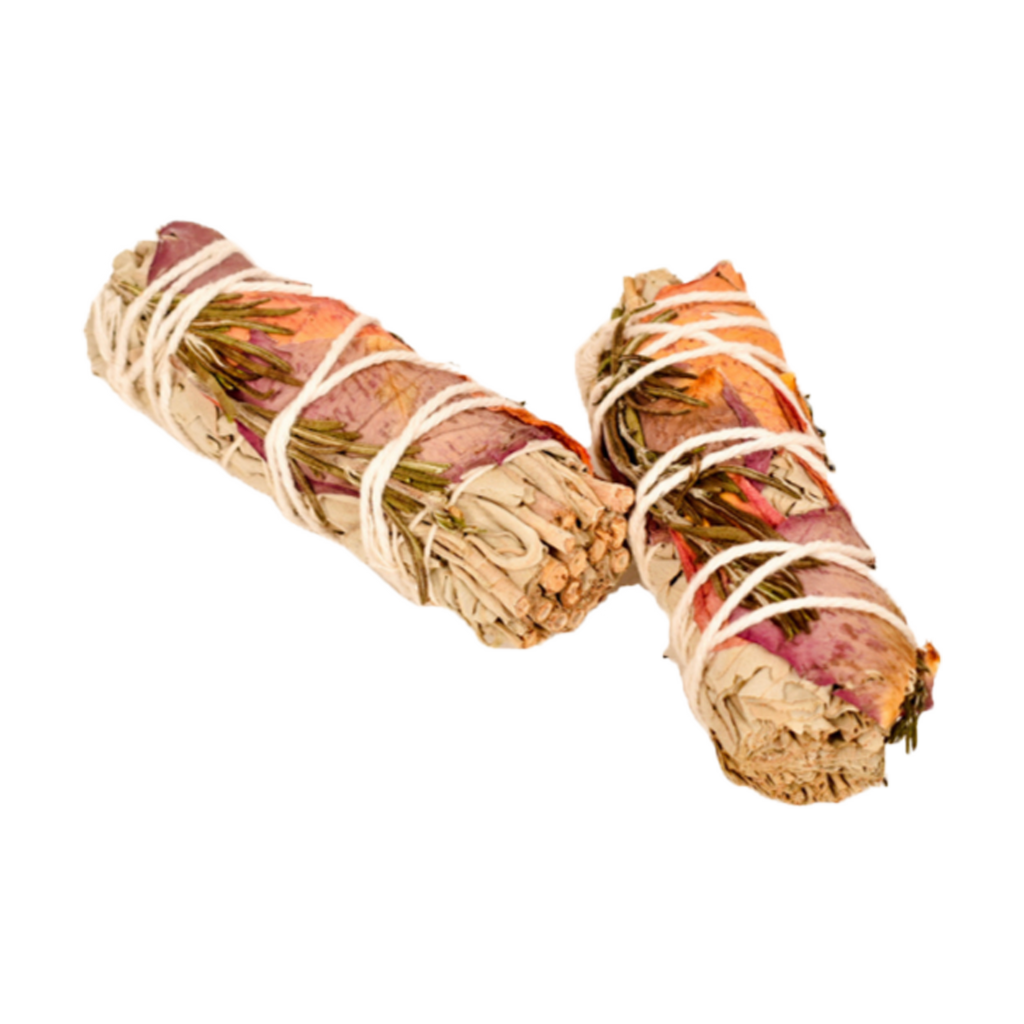 Our white sage bundle infused with rose petals, thyme, and rosemary are perfect for meditation, smudging your home, and removing negative energies. All sage bundles are handmade and blessed with reiki. 
Benefits of Smudging:
Removes negative energies 
Removes toxins and bacteria from the air 
Cleanses your space
Improves mood and reduces stress & anxiety
Burn to bring in abundance and clear your space. Always leave a window open when burning sage.