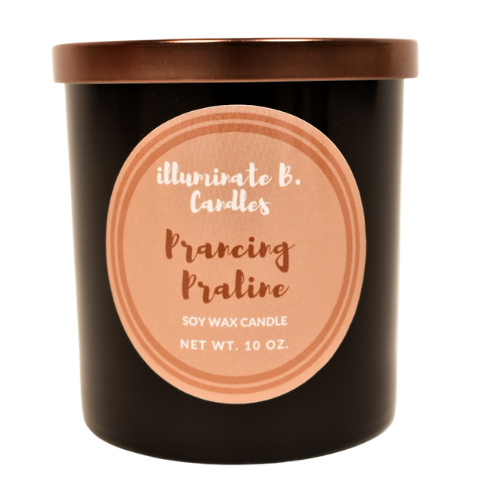 Prancing Praline - the decadent dessert blend that will tantalize your taste buds! Indulge in the sweet and buttery caramel that's expertly blended with rich, brown sugar, pecan, and hazelnut flavors. The creamy vanilla undertones elevate the buttery sweetness, making each bite a truly heavenly experience.
Perfect for satisfying your sweet cravings, this mouthwatering dessert is a must-try for any dessert enthusiast
Note Profile:
Top: Caramelized Sugar, Sea Salt
Middle: Brown Sugar, Pecan, Hazelnut, Butter
Base: Caramel, Tonka Bean, Vanilla
Disclaimer: Prancing Praline is a VERY sweet scented candle.