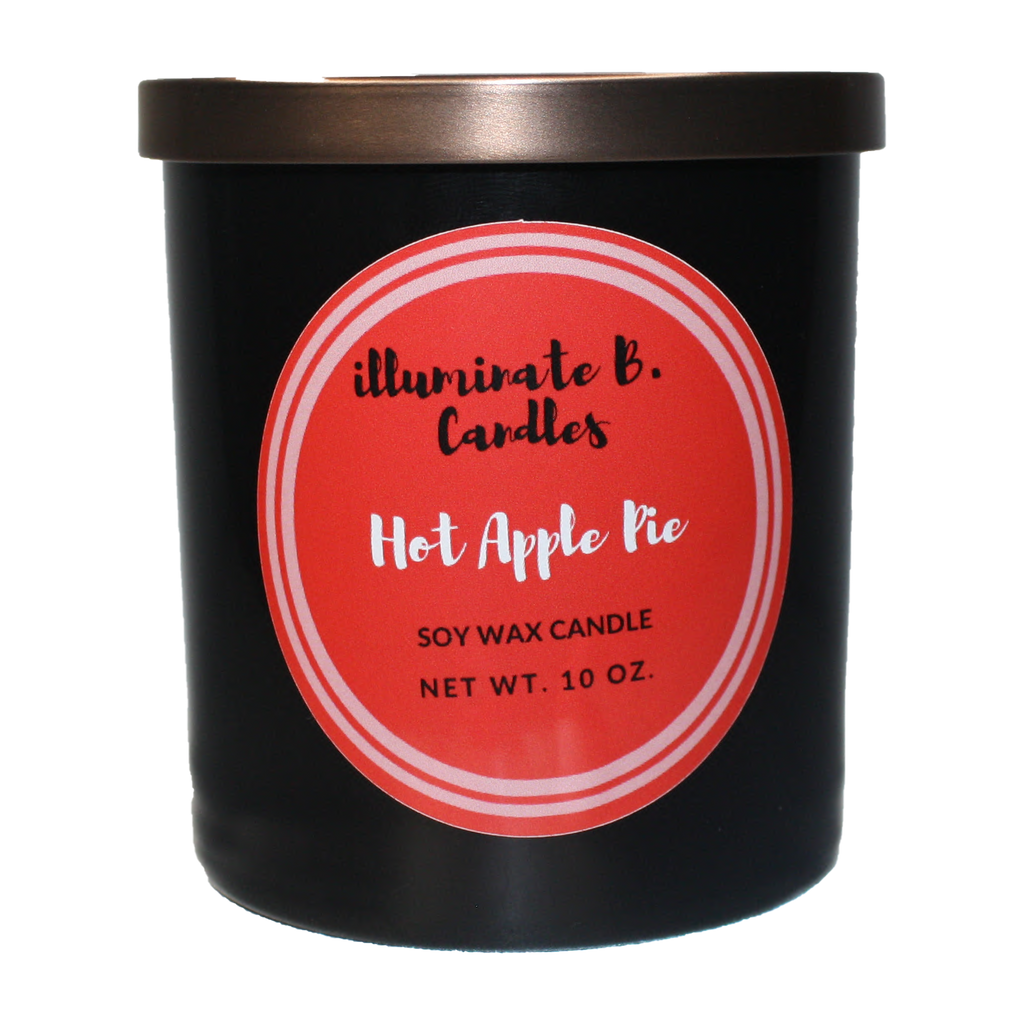 Indulge in the warm and comforting aroma of freshly baked hot apple pie with our Hot Apple Pie candle. The perfect blend of juicy apples, cinnamon, and clove creates a delightful fragrance that will transport you to your grandmother's kitchen and fill your home with feelings of comfort, joy, and happiness.
Experience the warmth and comfort of home with every burn.
Note Profile:
Top: Cinnamon, Clove
Middle: Apple, Almond
Base: Pie Crust, Vanilla, Caramel
Amazing!!
This candle smells absolutely delicious. I had issues with delivery but illuminate B. took great care of me and made sure I got this awesome candle that I love so much!
Best candle ever!
This candle is by far the best one I've ever purchase. I love the smell and the even burn, it's definitely made my room much better!
One of the best candles I've ever bought!
The potency of this delightful smell and the even burn make this candle definitely one of my favorites!
Smells great
It smells really fantastic, it's instantly become one of my new favorite candles!
smells so delicious!
I am in love with this candle!! I have always loved 'food' smells for candles but often the mass made ones from big box stores smell so artificial and just overly sweet and plastic. Not so with this one! This candle smells genuinely like a hot apple pie, and it is so soothing!